The official newsletter of the South Philippine Union Conference the Seventh-day Adventist church
87 Souls Baptized During the Happy Family Today and For Eternity Seminar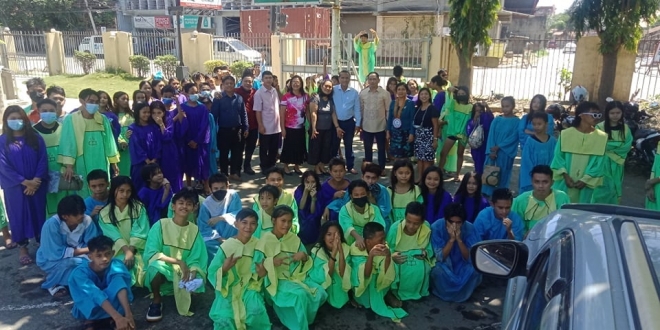 A family seminar series with the theme, "Happy Family Today and for Eternity" was successfully conducted from March 1-4, 2022, at Cagayan De Oro city SDA Central Church. The 4-day seminar series was one of the special events hosted by the South Philippine Union Conference (SPUC) in line with the celebration of "Women's International Day of Prayer" of the General Conference Women's Ministry.
Through this evangelistic effort, the Care Group members of the host church invited a total of 99 willing participants who immersed themselves in 13 interesting and inspirational topics. The sessions included Christian-based approaches to enhancing family and husband-and-wife relationships. The presentations of the topics were headed and discussed by the Women's Ministry Director of SPUC, Sis. Shirley M. Bacus, and Sis. Charlene Arellano of the NCMC. They were assisted by the female leaders of Cluster 3, Metro Cagayan, namely Sisters Leonita Genita, Bernadette Barbas, Elizabeth Neil, Merlyn Mauring, Vigillia Barreda, and Rebecca Apa.
Through the guidance and endowment of the Holy Spirit, the said event culminated in a baptism wherein 87 precious souls, out of the 99 participants, accepted Jesus as their personal Savior and dedicated their lives to having God as the central power in their families.
Our Beliefs
Seventh-day Adventist beliefs are meant to permeate your whole life. Growing out of scriptures that paint a compelling portrait of God, you are invited to explore, experience and know the One who desires to make us whole.