The official newsletter of the South Philippine Union Conference the Seventh-day Adventist church
Day 5 Highlights: Resilience, Empowerment, Inclusivity, and Baptismal Commitments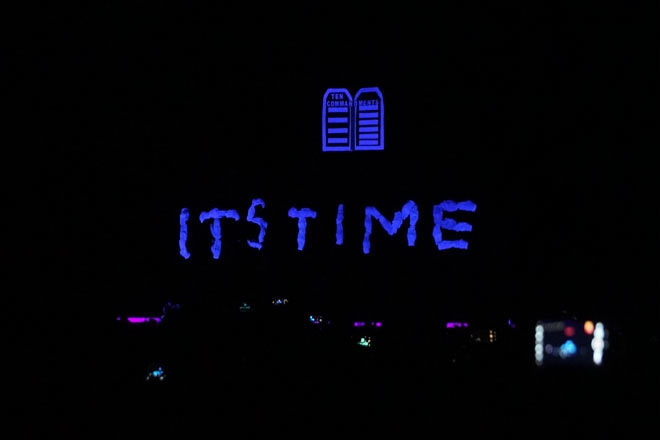 Day 5 of the Youth Congress focused on resilience, the power of youth, and inclusivity. Pr. Dan Smith highlighted impactful individuals in history who exhibited resilience, overcame challenges, and made a positive difference for others. He emphasized that young people can be game-changers and catalysts for change, using Jeremiah 1:9 as a reference. He also encouraged staying committed to the church, despite its flaws, by focusing on Jesus as the ultimate source of strength.
During the Morning Devotional, Dr. Cabungcal spoke about surrendering one's life to God and anchoring it in Christ Jesus. He envisioned a powerful army of youth that would make even Satan tremble.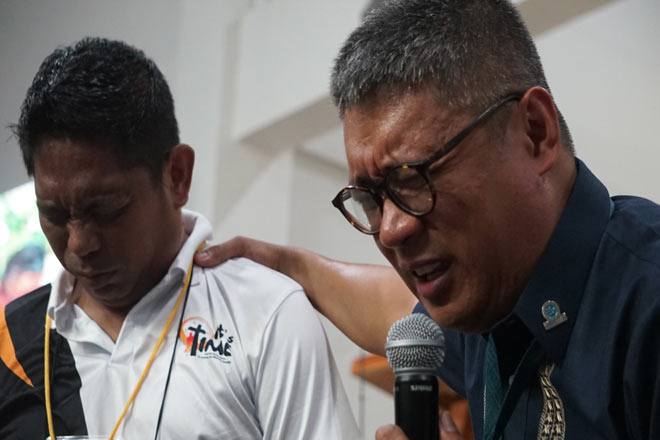 Candidates for baptism were brought forward, and both Dr. Cabungal and Pr. Lantaya offered a special prayer for them, asking God's Holy Spirit to guide and shape their hearts as they devoted their lives to Christ.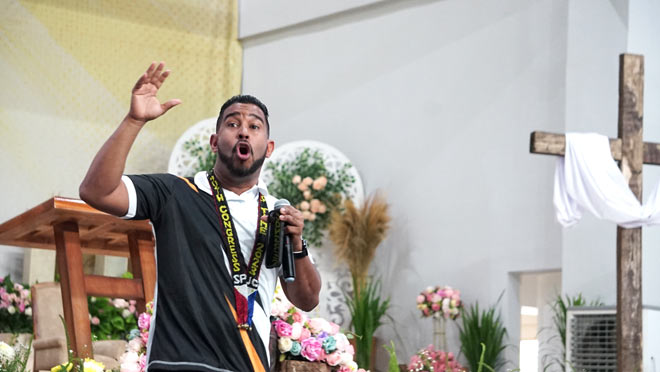 Pr. Peralta, the World Pathfinder Director, delivered a powerful message about the purpose of life. He emphasized the importance of leading honorable and useful lives and reminded the audience of Exodus 19:4-6, where God chose His people to be with Him and freed them from slavery.
Pr. Carlito Quidet, the editor-in-chief of the Philippine Publishing House, promoted Philippine Publishing books, particularly those written by Ellen White. He emphasized their potential to aid in the holistic development of young people and deepen their relationship with Christ.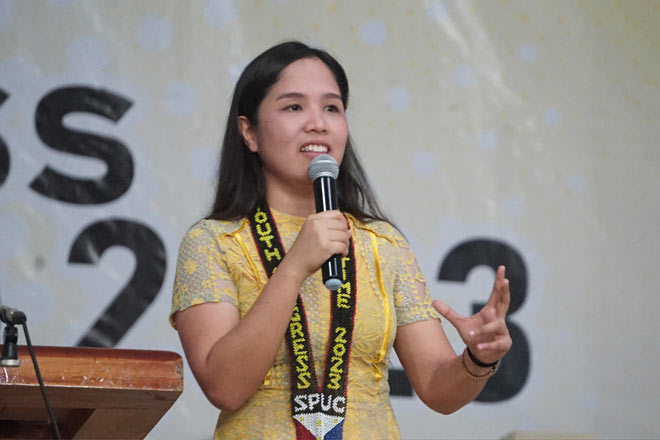 Shantel Leigy Villapez, Adra Philippines' Marketing Officer, discussed inclusivity and the organization's commitment to providing free services regardless of ethnicity, gender, political beliefs, or religious affiliation, in celebration of the 40th anniversary of Adventist Development and Relief Agency.
Day 5 also featured uplifting songs from ZE & AE, Praise Teens, and D'Motivators that resonated with the audience.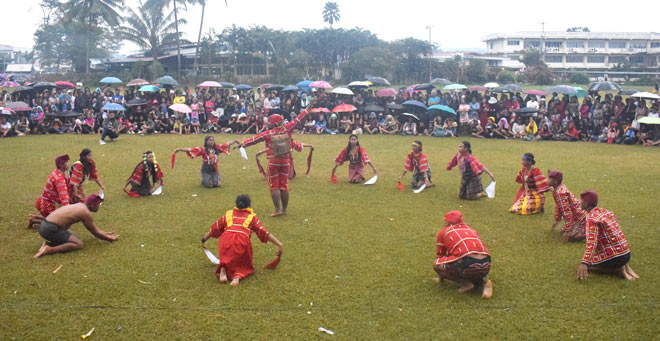 Cultural Showcase Celebrates Mindanao's Rich Diversity
In the afternoon, delegates gathered at the grandstand to witness captivating cultural presentations from eight distinct mission fields. The event showcased the rich diversity of the groups that form the tapestry of Mindanao.
Delegates left the event with a deeper understanding of the cultures from around Mindanao.
Vespers Service Unites Candidates for Baptism and Enthralls Delegates with Heartfelt Handmime Performances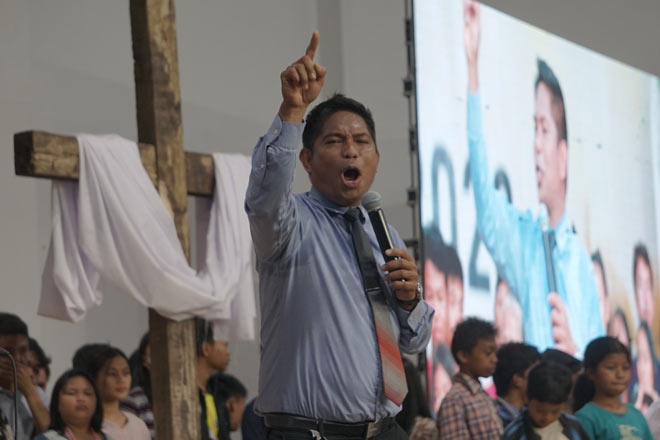 During the Vespers Service, Pr. Lantaya called the candidates for baptism to stand in front of the Alumni Church, and SPUC President Pr. Palomares offered a special prayer for them.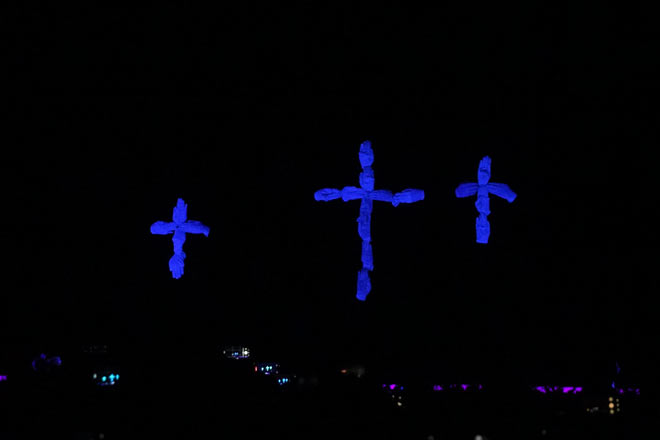 The Vespers Service concluded with the eight mission fields presenting a handmime performance using the theme song of the Youth Congress 2023. Delegates were captivated by the heartfelt presentations that conveyed messages of love, hope, and faith.
By Quin Salarda, Reporter
SPUC ComDept
(Editorial Board)
(Photos by Stephen Haim & Ryan Marc Carrillo)
Our Beliefs
Seventh-day Adventist beliefs are meant to permeate your whole life. Growing out of scriptures that paint a compelling portrait of God, you are invited to explore, experience and know the One who desires to make us whole.